For lovers of sport and active leisure "Tsovasar" family rest complex gives a possibility to rent the following types of vehicles:
1. Bike. It is most secure, ecologically clean and affordable way of travel. In civilized countries, bikes are gradually replacing cars. Men, women and children prefer to move by bike because it is ease and healthy. Today it is fashioned bicycles are designed not only to cruise, but also travel, health and just for fun. Nowadays modern bicycles are designed not only for travel, but also for making journey, competition for health and just for fun.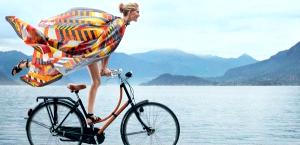 2. Quadricycle: Nowadays quadricycles are one of the most famous and unusual way of transportation. These vehicles are also known as SUV because it can easily pass most difficult roads, which ordinary vehicles can not pass. Quadricycles are used in many industries, but the most popular are small quadricycles for tourist , which is very convenient for travel, jeep tours and short trips. More powerful motor sport quadricycles designed for extreme sports lovers.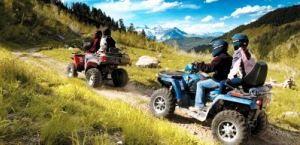 3. Scooter and motor boat. For sport lovers Tsovasar Family Complex gives a chance to rent scooters and motor boats. Water scooters and motor boats are probably the most famous and popular types of vehicles in Lake Sevan. They give a chance to combine a pleasant stay with sports entertainment. For your security there are also available water waistcoats.